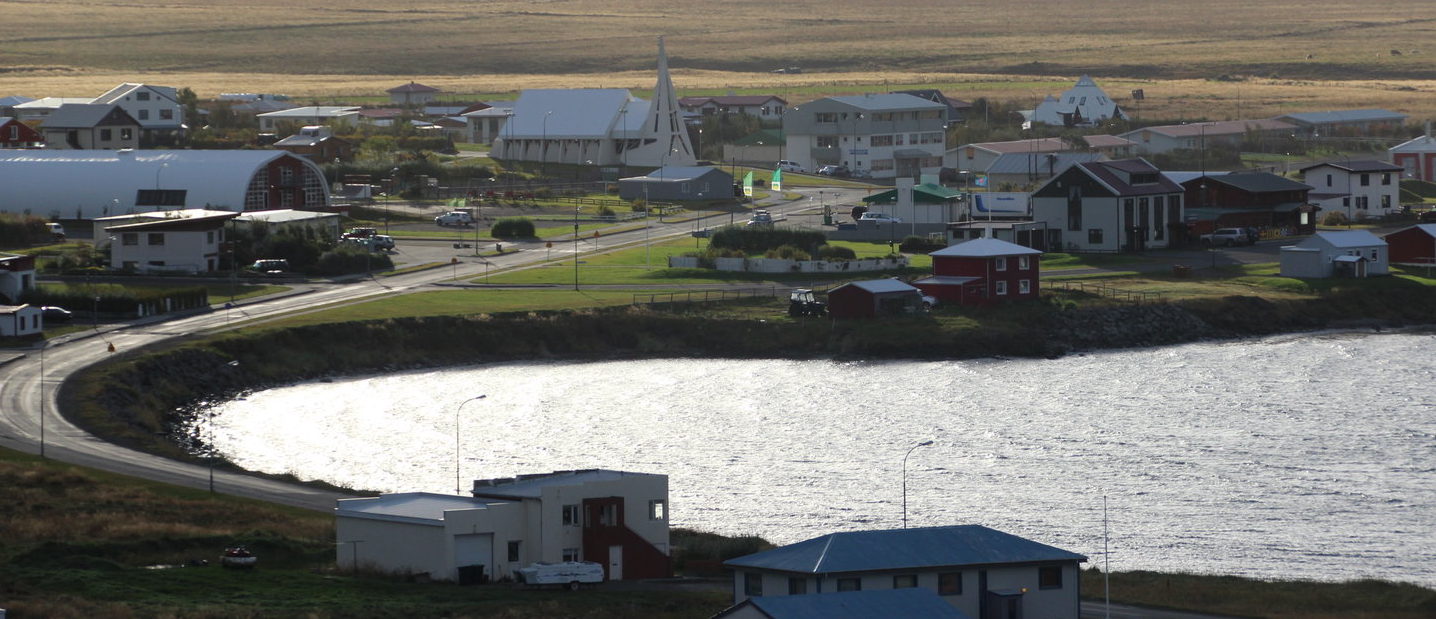 Skagaströnd, NES Residency
"Iceland AGAIN!!" exclaims my friend Kelly Grey Carlisle.*
Yep. I'm here again. Part of the reason I came to bicycle here this summer was to get my fill of it. Not to get tired of it, exactly, but to feel I knew the country enough to be able to settle into it. I struggle with residencies, because I'm generally a restless person, and when I go somewhere new all I want to do is explore rather than sit in a room and write. So I came here  in May in part to adequately get familiar with it. Now, I'm at the NES Residency, writing daily; the strategy seems to have worked.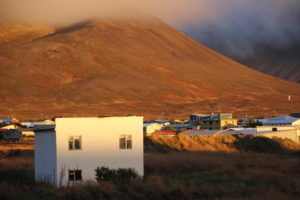 I arrived in Skagaströnd on Monday, and was promptly given a key to the research library which is on the third floor of a building. The library is open during the day, but has few visitors – a grad student working on studies in Icelandic folklore, an occasional librarian who works just a few hours a week, a handful of students who take distance courses in the adjoining room. But I have twenty-four hour access, and can write all day and night if I want. The library shelves are lined with books, all in Icelandic. Sometimes I open one of the books just to look at the words – and sometimes letters – I don't understand. The language feels magical to me, a reminder of the many cultural riches of the world. I have been trying to learn – yesterday I ventured an attempt at good morning – Góðan daginn – (the ð makes a "th" sound, like "the". I mean, I think that's right). I felt like I'd made a great accomplishment when the store clerk repeated the phrase back to me. I love the Icelandic word for goodbye, which is "bless."
I'm here with about 10 other artists – painters, filmmakers, musicians, photographers. They come from the Philippines, Poland, England, Canada. The vibe is casual, welcoming, a perfect balance so far between solitudinal creative space and community. On Friday, we had Artist Talks, where we all talked about our practices, philosophies, projects. It was very inspiring. My talk was about triptychs, and how the form generally applied to painting might be adopted in a literary structure.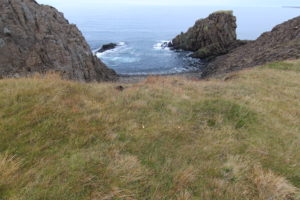 Behind the house I share with two other artists, there is a trail that leads out of town and along some cliffs that overlook the ocean. The waves lap around sea rocks. The days have so far been gray, but not cold, and the light in the evening is magical.
I read with horror of the events in Las Vegas last week and thought about them as I walked early one morning. There was a slight mist, fog weaving around the top of the nearby mountain.Joan and I once stayed at the Mandalay Bay, where the shooter broke out those windows and I've walked where that concert must have been. It's horrific but all too familiar, an old horror that feels like a recurring nightmare, which I guess it is. There have been 346 mass shootings in the United States this year. I want to write something here profound, helpful. New. But, it's the same old political battles, and we all know what the sides are. I feel that I should do more, say more, but what? What I know is there will be another shooting soon, and another, and another. It's not normal, not sane, and models in other parts of the world demonstrate that it doesn't have to be inevitable, at least not to this extent.
Anyway. I write this from a town in a country that is not my own, where I am a stranger, and I have been given a key to a room full of books written in a language I hope to someday understand. Outside, children ride their bicycles freely, and women leave their babies to nap in strollers parked outside the local coffee shops. Unburdened, it seems, by any thoughts of what a madman might do.
Tonight there will be a waning gibbous moon, and tomorrow I will write.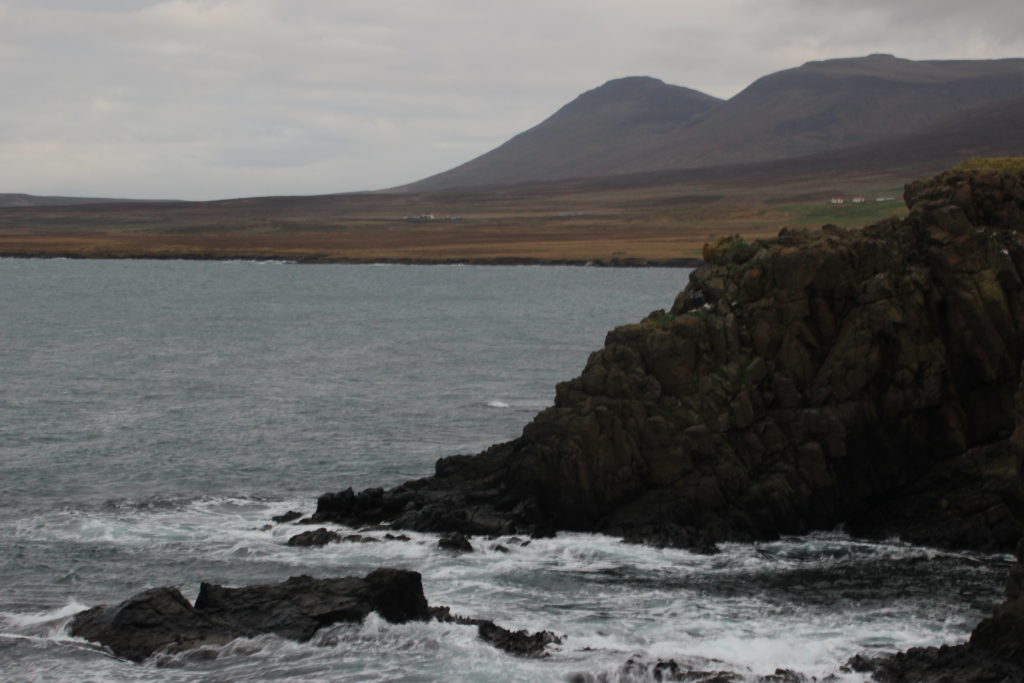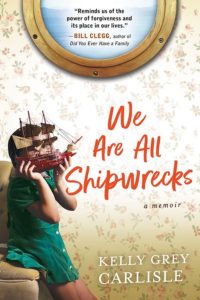 * Since I mention her, I have to put in a plug for Kelly's new book WE ARE ALL SHIPWRECKS. It's fantastic! It's getting good buzz and great reviews – you should read it!